We are a friendly and happy choir and are led by the award winning leader, Marie O'Brien BA (Hons) BCA.
Marie, our choir leader, is a member of the Natural Voice Network and Singing for Health Network, and was awarded a British Citizen Award for Services to the Arts for the inspirational, uplifting and joyful Fusion Choirs. She is also a trained therapist and has undergone safeguarding training for both adults and children and is DBS checked.
There can be nothing more enjoyable and uplifting than to meet every week to sing great songs along to fabulous music with wonderful people – that's what we do at the Fusion Choir, and everyone is welcome.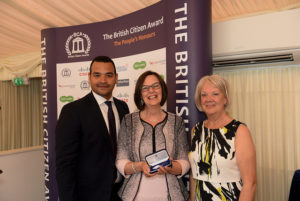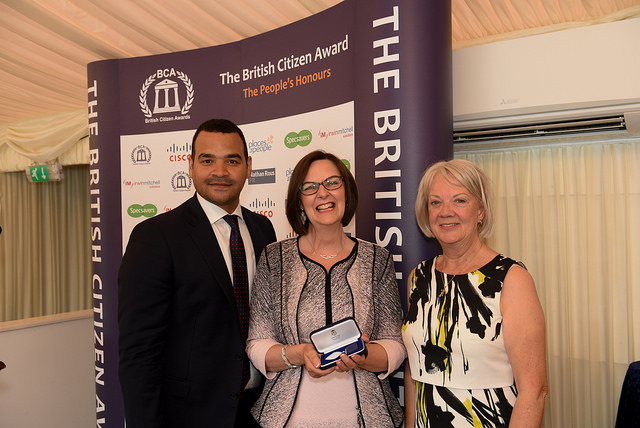 Tuesday, 21 April 2009 saw the birth of the Eastleigh Fusion Choir and Friday, 12th April 2013 saw the birth of the Winchester Fusion Choir, September 2021 saw the birth of the One choir – The Amazing Fusion Choir. We are a mixed choir in the broadest sense of the word.
No Auditions.
No Choreography.
No previous experience or knowledge of music theory necessary.
All parts taught by ear.
We have a diverse repertoire of songs and a wide variety of music.
We also perform and raise money for local charities and good causes, but if you would rather not perform that is fine with us.
The main aim is to have fun singing together in harmony, learning great songs and enjoying the music.  The Amazing Fusion Choir is a fusion of all choirs.